When you're working with an editor, it's important that they have access to content documents such as writer and editor briefs as well as company style guides. To this point in EditorNinja's existence, we've asked customers to include these links in each individual document's brief so that the editor has access.
Today that changes! We've released a new feature called Brand Documents where Word Bundle and Monthly Subscribers can add each site for which our editors are editing content. Within each entry you can add brand documents like Editor Guidelines, Style Guides, and more.
Here's how it works.
On Your Dashboard
On your Dashboard when logged in, you will find two new options:
Add Brand Documents
View Your Sites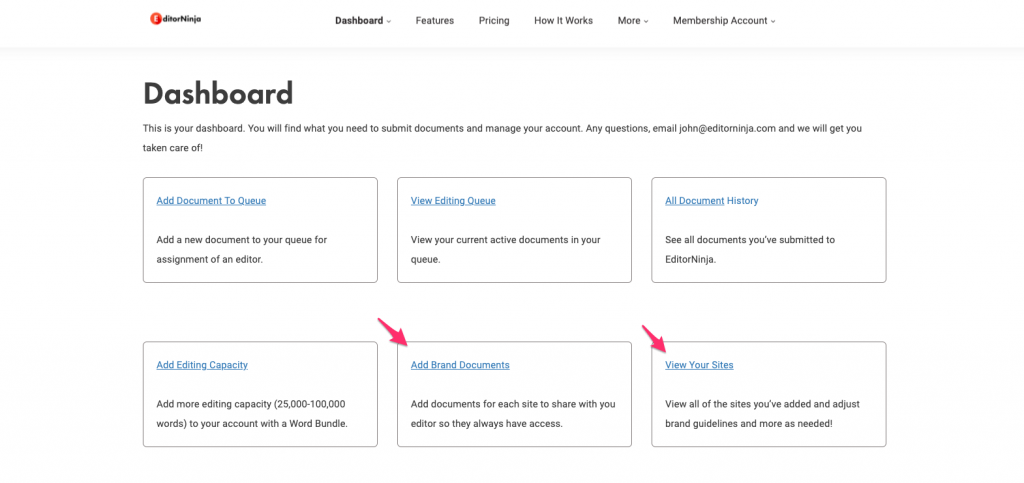 Add Brand Documents
To get started, click the Add Brand Documents link.
You will be taken to a page where you can specify:
If the site is your brand site or a client
Editor Guidelines
Any other documents that will be useful for your editor to have for every document.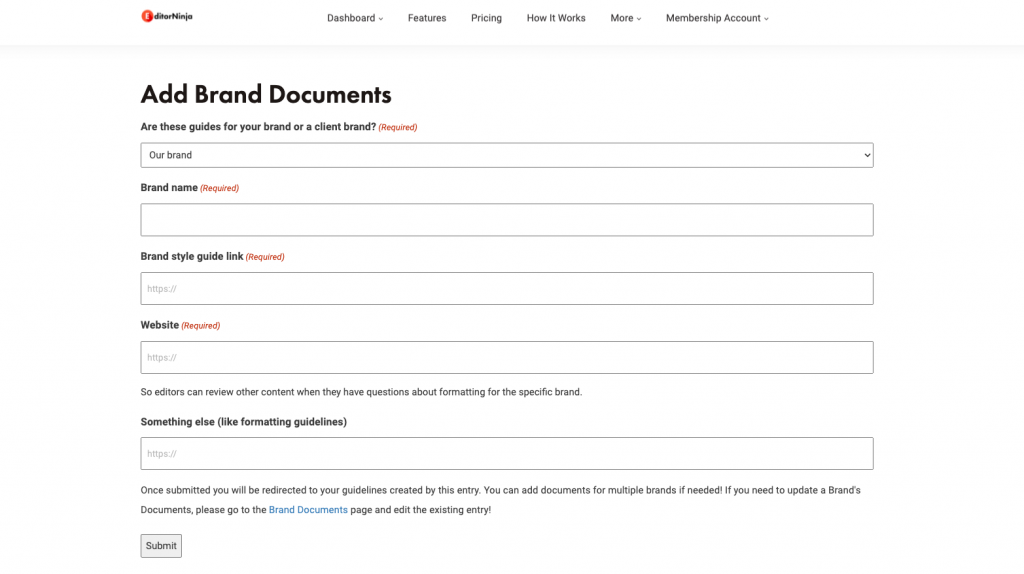 View Your Sites
Once you submit, you will be able to view your added sites.
Here's how they look: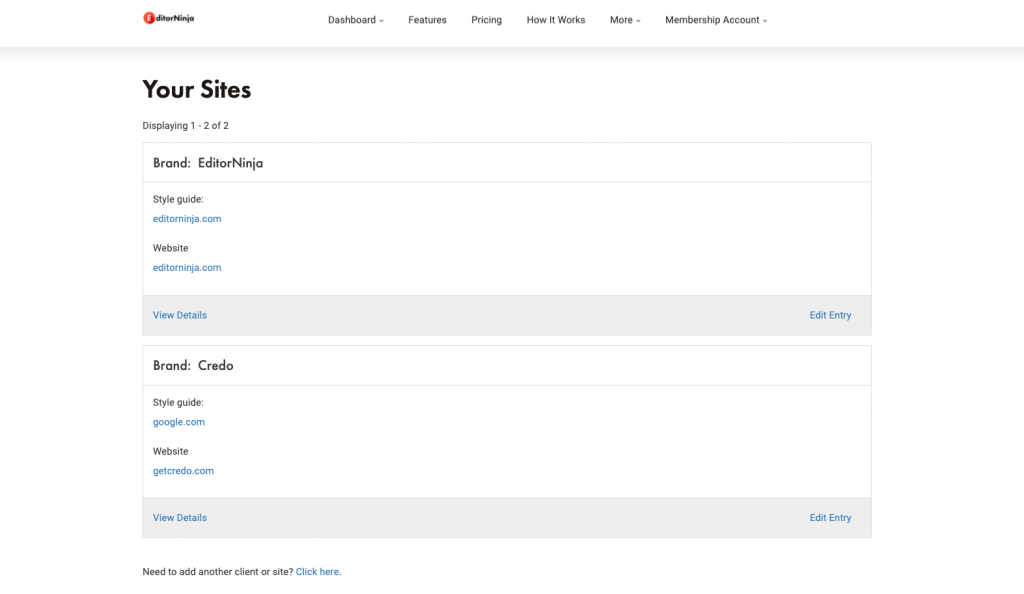 Within each, you'll be able to view the information submitted and update it if necessary. The idea here is that you'll never have to remember to upload new brand documents or wonder if the one the editor has is the most current. Just update the same document you submitted, and your editor will have access to it!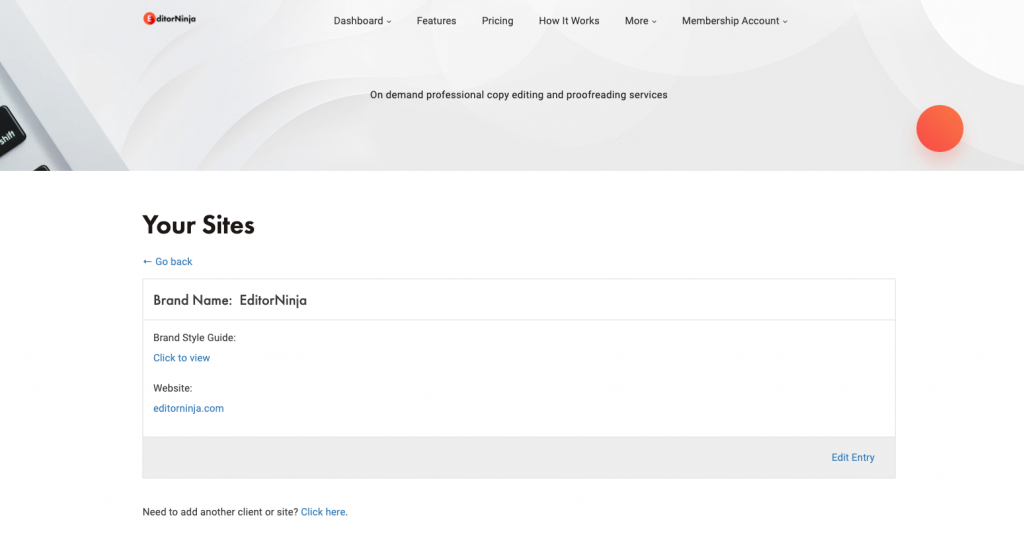 Your Feedback
Of course, we'd love your feedback on this feature and anything else you'd like to see added to EditorNinja!