Let's be honest – AI is all the rage in 2023 and is quickly becoming a major part of every content marketer and entrepreneur's workflow. Some agencies are even going all-in on generating content via AI.
Producing content with AI shortens your production timeline and reduces writing cost, but AI-generated content still needs  human editing to ensure it's ready to rank and convert. 
Inconsistent off-brand content with errors kills conversions. In fact, 59% of polled UK consumers reported that bad grammar and spelling mistakes would stop them from making a purchase. And AI is known for hallucinating, so our fact-checking steps ensure what is written is actually true.
Before you hit Publish on an AI-generated article or send it to your client, get it professionally edited by EditorNinja's trained editors.
A real, trained human editor will:
add headlines,
organize and edit for clarity,
fact check,
ensure text is consistent with brand styles and the tone of previous pieces and
correct typos and other grammatical errors.
Focus on what you do best – creating. Let us take care of the editing.
"We tried some other options and no one could compete with EditorNinja. Transparent pricing, one day turnaround - in my mind, no one else can compete with this service at this time."
AI-generated content editing is available on our In-Depth Editing plan and above.
Easily add new documents to your EditorNinja queue for editing.
Request as many revisions as you like for each document.
Delivered ready for review
Receive your ready-for-review document in 1-2 days. Review, adjust, and publish.
EditorNinja - editors for AI-generated content without the painful hiring process.
What is AI-Generated Content?
AI-generated content is a new paradigm in content creation, pioneered largely by OpenAI's ChatGPT solution. 
AI-generated content, also known as "generative AI," is the practice of using prompts such as "How do I use generative AI tools to create content?" to generate an answer.
Generative AI promises to change how content is created, as it allows creators to generate text describing their topic much faster than before. Creators can then use their knowledge and skills to adjust, rearrange, and edit that content into something in their voice and tone.
Content marketers should pay special attention to and be familiar with generative AI's capabilities because it can make them more effective at their jobs.
Why AI Content Needs editing
While generative AI is promising and already quite useful, it has many limitations.
We asked ChatGPT to tell us how to use generative AI tools to create content, and this is what it said:
"Generative AI tools can be used to create content by training on a dataset of examples and then using that training to generate new content that is similar to the examples. It's important to note that while generative AI can be a powerful tool for creating content, it is not a substitute for human creativity and should be used in conjunction with human oversight and editing. The output generated by AI models can sometimes contain errors or be off-topic, and it's up to the user to review and refine the generated content as needed."
Human editors bring capabilities that AI does not, especially the ability to recognize tone and voice, format and edit to a set of specifications, and organize headings and content to make the narrative flow.
Getting great editing shouldn't be complicated. Here's how it works once you join EditorNinja.
Add your editing need to your queue within our portal in just a few clicks.
We'll make sure everything looks good and assign it to your editor.
Your Editor works diligently on your editing queue each business day.
Your documents come back to you ready for review.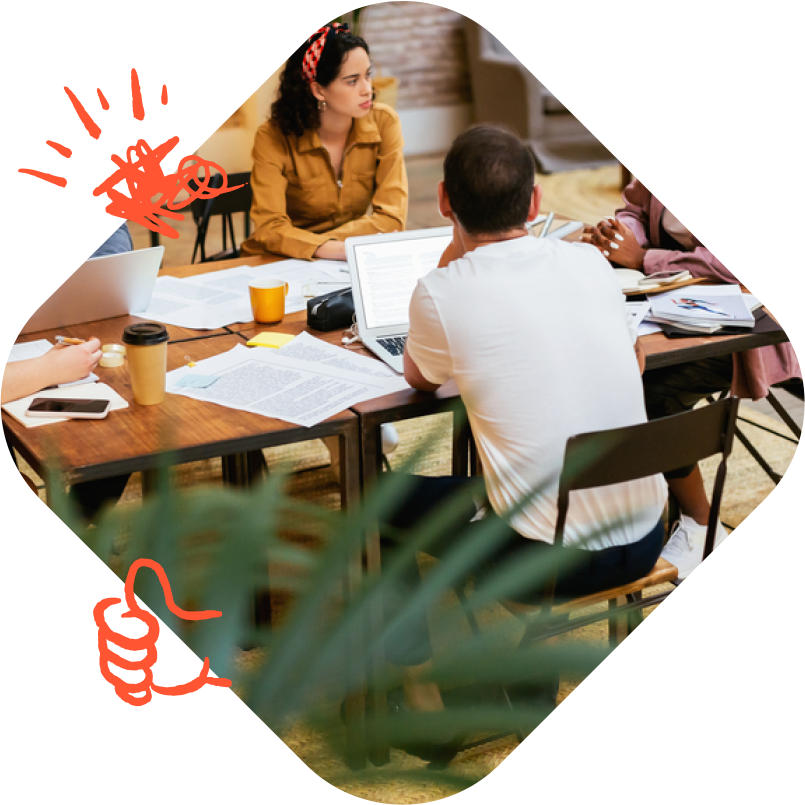 Ready to learn more?
Book a call with our team to see if EditorNinja is right for you.
"The difference between good and great is often an extra round of revision. The person who looks things over a second time will appear smarter or more talented, but actually is just polishing things a bit more. Take the time to get it right. Revise it one extra time." - James Clear, Author