Professional
Online Proofreading Services
Stop publishing content that is full of errors.
Use EditorNinja's professional online proofreading services to make sure your content is  clean, ready to publish, and successfully converts visitors to customers. Studies show that:
– 56% of polled readers said typos would keep them from buying a product,
– Websites experience up to a 70% decrease in clicks from ads containing typos, and
– 82.2% of companies would definitely or maybe fire an agency that sent them copy with typos.
As veteran content creators ourselves, we've published our fair share of content with errors. But no more.
We even use EditorNinja's editors to edit our own content. Get your content proofread by professional editors before publishing, so that it drives your business forward instead of holding it back.
Our professional proofreaders look for the following in every document:
Formatting issues
End-of-line breaks
Widows and hanging words
Bad grammar
Wrong punctuation
Misspellings
Get started today with a single document, or learn more about our editing (including proofreading!) subscription offerings.
Professional Editors – Simple Software – Satisfaction Guaranteed
Easily submit new documents to EditorNinja for editing.
Request as many revisions as you like for each document.
Delivered ready to publish
Receive your ready-to-publish document into your inbox in 1-2 days. It's kind of like magic.
Proofreading occurs right at the end of the creation process. 
While copy editing is used during the creation process for correctness and clarity in a rough draft, proofreading happens when the document is in final form (such as a PDF) and primarily looks for errors like formatting, end-of-line breaks, and widows and hanging words hyphenated at the end of lines.
Why you need proofreading
Proofreading keeps you from publishing content that may be grammatically correct but still has typos (or as we like to think of them, unforced errors).
Proofreading is that final pass over a completed document that lets you be confident that you're publishing something that's as close to perfect as possible.
Getting great editing shouldn't be complicated. Here's how it works on EditorNinja.
Upload your editing need to our portal in just a few clicks.
We'll make sure everything looks good and reach out with questions.
Your Ninja works diligently on your editing queue.
Your documents come back to you ready to go. Like ninjas in the night.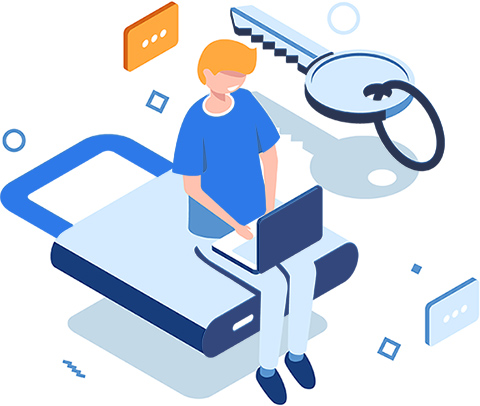 Frequently Asked Questions
Need to learn more?

Book a call with our team to see if EditorNinja is right for you.
"The difference between good and great is often an extra round of revision. The person who looks things over a second time will appear smarter or more talented, but actually is just polishing things a bit more. Take the time to get it right. Revise it one extra time." - James Clear, Author
What Is Proofreading?
Proofreading is the final step of the editing process where an editor reads back through a fully edited piece to identify any final mistakes.
At EditorNinja, we cover this with our double QA process where the editor makes a copy of their edited piece, accepts all of their changes, and uses machine learning and the human eye to catch any final mistakes before sending it back to their managing editor for final QA.
The managing editor then receives the edited piece and applies their own QA process.
Is Professional Training Necessary For Proofreading?
Professional proofreading is not simply looking for typos, though it does include that. Professional proofreading also involves checking an editor's edits to make sure that they caught every error and that the document adheres overall to the given style guide.
Simply scanning for typos does not require professional training and can be done by a colleague or friend. Having a professional proofread your content does give it that extra level of polish, however.
Proofreading Fundamentals
Proofreading's fundamentals include:
Looking for sentence fragments

Final formatting of line breaks and spaces between words and lines

Checks for subject / verb agreement

Checks pronouns and for common errors such as their/there or your/you're.
Proofreading sometimes blurs in with copy editing, but they are two distinct parts of the editing process. Proofreaders will often read a document out loud to make sure it reads naturally, as this also helps with catching any errors.
How Much Do Proofreaders Make? (Copy Editor Salary)
According to Payscale, the average annual salary for a proofreader ranges from $26,000-$70,000 in the United States. 
Salary varies based on experience and the type of company for which you work.
A freelance proofreader can expect to make between $12-$30 per hour based on types of clients and speed of turnaround, with the average being $18.67 in 2022. Most proofreaders bill by the word instead of by the hour or the project, as billing by the hour penalizes them for working quickly and by the project penalizes them for taking on bigger projects.