Copy editing and proofreading services for content and marketing agencies
Dear agency owner,
Your agency is scaling and your challenge is quickly becoming capacity. You can scale writing, but editing is becoming a bottleneck for you.
Writers are editing each other's content, so you're trying to find a full time editor. But that's going to be hard, expensive, and time consuming.
So make the easy decision easy and use EditorNinja to fulfill your capacity until your revenue makes sense to hire full time (but we're confident that you'll love our services so much that your new editor will want to keep using us!)
EditorNinja does for editing what content creation platforms have done for content creation by enabling you to scale your content capacity as your client roster and content volume grows.
Our pricing is built to scale with agencies, giving you more volume when you need it and not charging you for it when you don't. And we've worked at and run agencies, so we know what you need in a product to facilitate it.
Grow revenue, reduce overhead, and produce better work with an easy EditorNinja subscription.
EditorNinja's editing services for agencies include:
Content consistency

Brand adherence

Content structure

Clarity of words used
Cross references
Grammar
Punctuation
Spelling
See how EditorNinja can help your content agency scale.
Schedule a call with me and let's discuss working together.
John (Founder, EditorNinja)
Professional Editors – Simple Software – Satisfaction Guaranteed
Easily submit new documents to EditorNinja for editing.
Request as many revisions as you like for each document.
Delivered ready to publish
Receive your ready-to-publish document into your inbox in 1-2 days. It's kind of like magic.
Hiring Editors has changed.
Google around
Research some platforms
Research some editors
Post a gig on a platform
Respond to editors
Speak with editors you found yourself
Try a few out
See deadlines slip
Get a bill bigger than expected
Decide "editing doesn't work for my business"
Wait a few months
Repeat the process
Find EditorNinja online
See how we make editing easy
Schedule a friendly demo
Get your questions answered
Subscribe
See when every document will be returned
Publish better content
Isn't that better?
EditorNinja - Hire editors for your agency without the painful hiring process.
Copy editing occurs during the creation process. Before your document is ready for final proofreading review, you may wish to have it read for correctness and clarity of argument. This is copyediting in a nutshell.
Most copy editing happens in draft form, such as in a Word or Google Doc (or similar depending on type of document, such as PPTX for a presentation). This is so that in-depth edits can be made and comments left for the author to return and make the edits to their own manuscript.
Why Agencies need copy editing
Copy editing is necessary after the initial writing to correct for many common errors including clarity, structure, word usage, and proper citation of sources.
Every document should be copy edited before being published and returned to your client. If it's not, you're risking returning copy with typos and errors to your client, which hurts your brand and risks losing the client.
Long story short, as an agency producing content for clients you need EditorNinja because we're faster, cheaper, and just as good as an in-house editor.
Getting great editing shouldn't be complicated. Here's how it works on EditorNinja.
Upload your editing need to our portal in just a few clicks.
We'll make sure everything looks good and reach out with questions.
Your Ninja works diligently on your editing queue.
Your documents come back to you ready to go. Like ninjas in the night.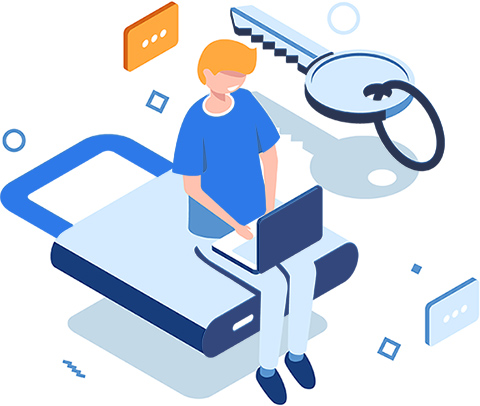 "The difference between good and great is often an extra round of revision. The person who looks things over a second time will appear smarter or more talented, but actually is just polishing things a bit more. Take the time to get it right. Revise it one extra time." - James Clear, Author