tl:DR – we've built a new Teams feature for EditorNinja customers. Invite your teammates to your EditorNinja account so they can add content to your queue also. It's already live for existing customers. If you're not a customer yet, you can schedule an intro call here to see if we're a fit.
Content and marketing are more fun when they're done together. If you're scaling a content team, whether in-house or at an agency, you've learned that you need not only great strategy but also great people to execute on that strategy.
Without great people and a streamlined process that allows everyone to be productive, things bottleneck and the whole process grinds to a halt.
(Source: https://conversion-rate-experts.com/focus/)
Just swap out "CRO consultant" for "content strategist" and "Designer" for "Editor" above, and you get the typical content production bottleneck.
Quick Background
When we launched EditorNinja in January of 2022, we went with the easiest setup possible – one account, one email. If you wanted to have multiple people adding content to your editing queue, you'd need to share the company login.
While this has worked fine until now, we've seen more customers and potential customers asking us about multiple seats. We've even had a few customers churn who, right after signing up, asked about getting a second or third login.
As EditorNinja grows (we now have 8 professional editors with a few more waiting in the wings ready to go when we need them), our customers' needs are growing.
We're speaking with bigger and bigger companies who are producing a lot of content, and many of them have multiple teams producing content that needs to be edited.
So, we've built EditorNinja for Teams.
No more sharing logins, no more not being sure whose content is being prioritized, or fighting over editing resources.
And the best part? It is, right now, available to every subscription EditorNinja customer. And all new customers receive it by default, for no extra charge.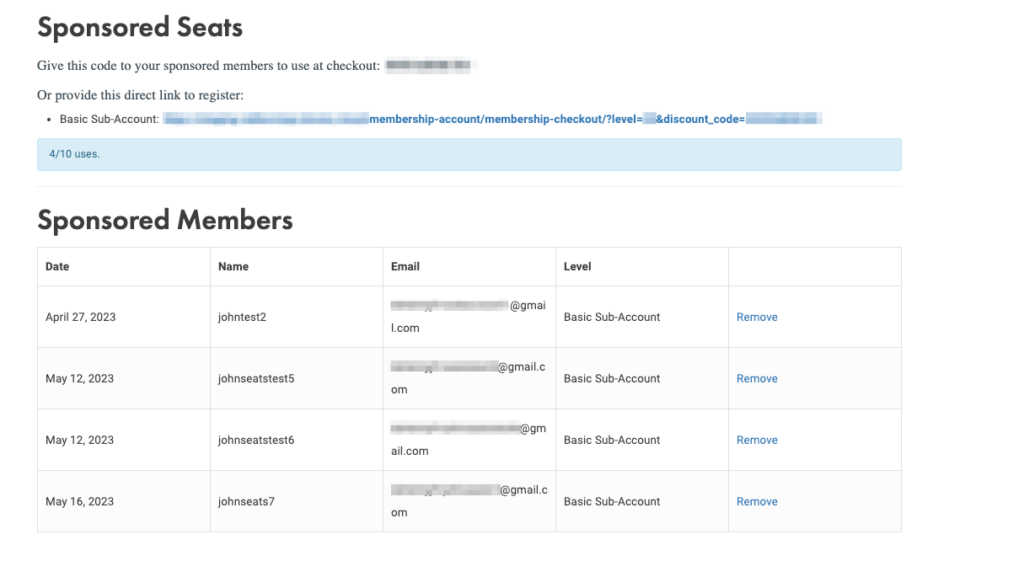 Here are the highlights.
Invite Your Whole Team
Have multiple content managers who are responsible for content production and working with freelance writers? Add all of them to EditorNinja and allow them to add content directly into your account's editing queue!
Have freelancers that you trust like team members, and want them to add content directly into your queue to be edited before it even comes to you? Invite them to your team!
There's no limit on the number of team members you can add. We start everyone with 10 seats, but just ask your account manager if you need more.
Admin Controls
One of the challenges with team accounts is managing priorities. Some people we spoke with about this feature voiced a concern that their writers or content managers may start competing with each other to get their content edited first.
To get around this, teammate accounts are not able to select a priority for the documents they submit. By default, all requests are given a Priority of 2, which means the requests is added to the end of the editing queue.
If a specific request needs to be prioritized, the account owner can prioritize it by changing the priority to 1. Our team will adjust the document in the queue, and it will be worked on next after any current work requests.
A few more admin controls include:
See who all of your teammate accounts are, and remove access to any of them at any time. Their added documents will stay visible to you, but they'll no longer be able to log in.
See all content that has been added to your editing queue, at any time. And because the admin's view works based on the user, not an email address, this account can change hands easily.
The Right People Are Alerted
By default, the request creator is notified when a document has been edited.
If someone else internally (even teammates without an EditorNinja login) needs to be alerted, the requestor can add their email as a "Secondary Email" to also be alerted.
This is especially useful when a teammate requests Developmental Editing, which then requires the writer or someone in-house to work with the content before it is ready to be resubmitted for editing. The teammate being alerted removes a project management step.
Request More Teammate Accounts If Needed
Every account, both existing subscription customers and all new subscription accounts, receives 10 teammate "sub-accounts" by default. Links to add new teammates appear on your Account screen, and all you have to do is copy the link and send it to them in email, Slack, or wherever your team communicates.
Once the teammate signs up, you'll see them in the list of teammate accounts.
If you need more teammate accounts, just ask your account manager and we'll increase the number for you!
Scale Up Output At Any Time
EditorNinja subscriptions are based on document output per day. By default, every account gets 1 document edited per day, up to ~1,750 words.
If you need more words per day than that, we can add that to your subscription.
If you are producing a high volume of content and need more individual documents edited per day, we can do that too!
Just ask your account manager for more information.
Ready To Get Started?
We're a professional editing service that helps you work with professional editors, without the pain of hiring freelancers or the cost of hiring full-time.
Schedule an intro call to see if we're a good fit for you and to learn more.