One of our core values at EditorNinja is transparency. We take a higher-touch approach than most other productized services because we know our customers to know exactly who is editing their document and when to expect it back.
As users of productized services ourselves in the past, one of the common questions we've had and that we get is "when will this piece of work come back to me?"
As I thought about it, I realized that a work calendar is something that every productized service that delivers work to clients on a consistent basis should have.
So, today we rolled it out for all of our existing customers.
Now, when you log in, you'll see a Calendar View link on your Dashboard:

Once you click that, you'll see a Calendar view like this: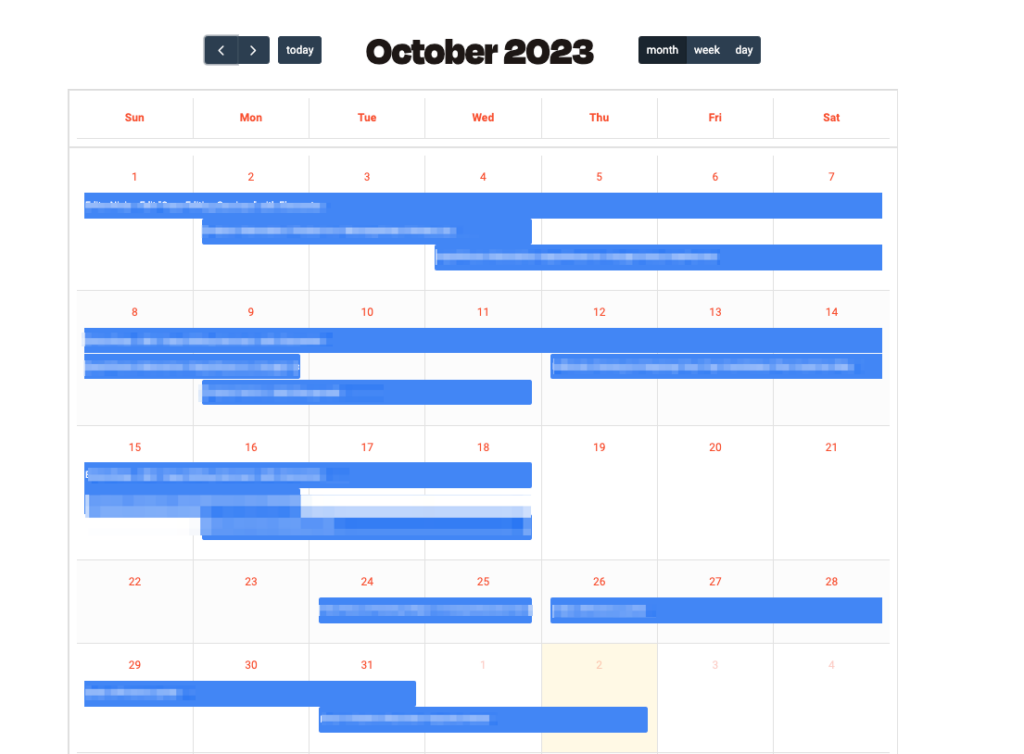 When you mouse over one of those, you'll see all of the details. You'll also be able to click into that individual document's details view to see all of the information, and to mark it as Completed if it's complete:

This view is available to all Subscription and Word Bundle customers! Give it a play, and let us know your feedback!
PS – need a new editing partner? Current one not meeting your quality standards? Book an Intro Call to learn more about working with EditorNinja.