Content produced for SEO is an investment, and that investment takes time to bear fruit.
That's why you need to make sure your content is properly optimized, so you don't have to learn that it's not months down the road.
You need our SEO Formatting Services!
Included with our In-Depth Editing and Fully Managed packages, SEO formatting will help your content rank better. Just give us the keyword you're optimizing for, and we'll follow SEO best practices created by our founder, veteran SEO John Doherty, and return your content back to you ready for review and publishing.
Schedule your free editorial assessment today using the button below to learn more.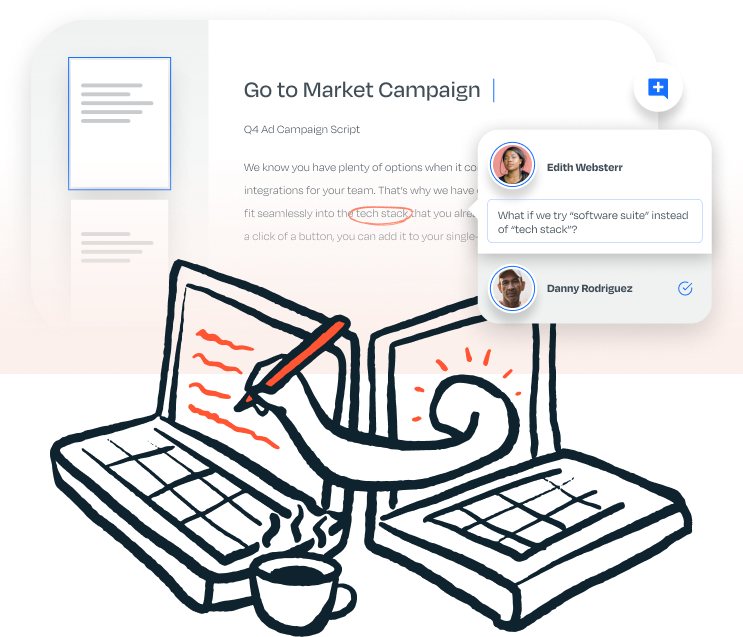 The SEO input on my article was super-helpful. Beyond the use for the article, it showed me that it's possible to get clear and useful SEO help in the future.

I also noticed John's personal attention on the SEO parts. Thank you. I appreciate it.
When you select SEO Formatting as your need, provide us the keywords you are targeting. We'll make sure all of the necessary elements are optimized.
Our Editors Optimize Your Content
Our trained professional editors will review and optimize your content around your target keywords. You'll get a completed checklist of everything they did.
The best part? Once content is in your queue, you don't have to think about it until it's returned to you. Receive, review, finalize, and publish.
SEO Formatting - Finally Solved.
Google around
Research some platforms and agencies
Research some freelancers
Post a gig on a platform and send some emails
Respond to these "SEO experts"
Try out a few experts
See deadlines slip
Get a bill bigger than expected
Decide "SEO formatting doesn't work for us" even though it's worked for your competitors
Wait a few months
Repeat the process
Find EditorNinja online
See how we make SEO formatting painless and effective
Schedule a friendly demo
Get your questions answered
Subscribe
See every document we're editing for you
Get better performance from your newly created and published content
EditorNinja -
SEO Formatting

without the painful hiring process.
If you're consistently creating or updating new content, whether blog posts or landing and sales pages, fresh content is the lifeblood of many digital businesses. 
But if you're publishing and not following a standardized SEO process, you're leaving traffic and conversions, and therefore revenue, on the table.
SEO is a trained skill, but we've taken our founder John's 15 years of professional SEO experience and codified it into a process that we can train editors to deliver.
When you hire EditorNinja to optimize your content for SEO, you're getting the benefit of all of that experience plus our experience building business processes and delivering 1,200+ documents on time for publishing.
What SEO Formatting Involves
Our SEO formatting process includes the following:
URL – a review of your URL to ensure it is keyword optimized.
Title tag – we make sure the main keyword is at the front, the title is click-worthy, and it fits within SEO best practices.
Meta description – your meta description should highlight why your page deserves to be clicked.
ALT tags – for accessibility and SEO, every image should have an ALT tag. We make sure they all do.
This is just the start. Our 10-step SEO checklist plus our double QA process ensures your content is not only optimized but is ready to convert visitors to users or customers as well.
Ready to get started? Schedule a free editorial assessment today to learn more about why EditorNinja is the right choice for your needs.
How
EditorNinja's SEO Content Updating

service works
SEO content updating shouldn't be complicated or painful. Here's how to get it done with EditorNinja.
Add Documents To EditorNinja
Add documents to your queue via our portal in just a few clicks. They'll be assigned to your account manager and editor.
Your account manager will prioritize your content and assign an editor with the needed skills. 
Your editor will use our standardized SEO formatting process to optimize your content.
Your documents will be double QA'd and returned in EditorNinja and via email, ready for review and publishing.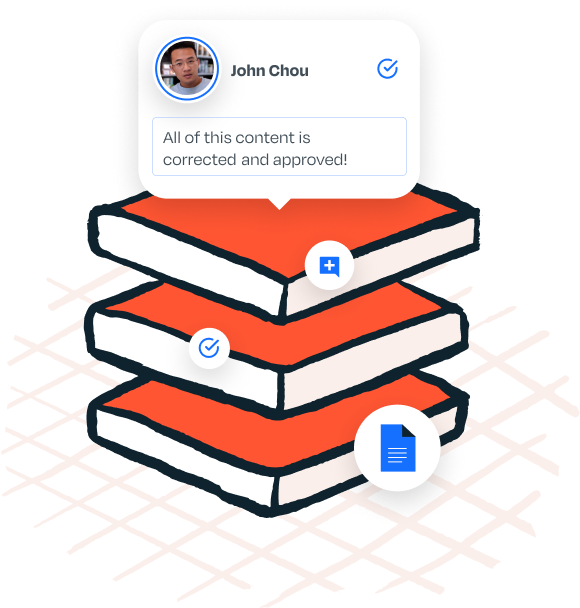 Frequently Asked Questions About SEO Formatting
What Data Access Does EditorNinja Need?
We don't need any data access to format your content for SEO. Simply add your content to your queue, specify the keyword, and we'll take care of it for you.
How Many Posts Do You Optimize Per Week?
For each subscription customer, we can optimize one post per day, per editing lane.
An editing lane is simply a document per day. If you need multiple documents done per day, you need two lanes. If you just need a document every few days or a couple a week, one lane is perfect for you.
Who's Behind EditorNinja?
EditorNinja is powered by a team of expert editors and marketers who have been writing online for decades and are trained in writing and editing.
Our founder John Doherty is a serial entrepreneur and veteran SEO expert. He was once called "a cool boss" by an EditorNinja editor.
Getting started is easy! Book a free editorial assessment with our team to discuss your needs. We'll talk through your content, your business, and make sure we're a good fit to work together.
Once you sign up, we'll start the onboarding process and get your first document returned to you within one business day.
Ready to learn more?
Book a call with our team to see if EditorNinja is right for you.
"The difference between good and great is often an extra round of revision. The person who looks things over a second time will appear smarter or more talented, but actually is just polishing things a bit more. Take the time to get it right. Revise it one extra time." - James Clear, Author