Editing is the process that involves reviewing, organizing, correcting grammar and spelling, and formatting a piece of content.
Distinct from the content writing process, editing takes place after the content is drafted.
There are 4 main types of editing:
Developmental, which focuses on the correctness and arguments of the writing to make sure the piece accomplishes its goals. Often there is a round of revision by the writer after this step. This step is best handled in-house by a subject-matter expert (SME).
Line editing, which looks at each line of content and edits it for conciseness and clarity so that each sentence is as impactful as possible.
Copy editing, which looks at the technical aspects of writing to make sure the piece aligns with the style and editorial guidelines given. Copy editing also looks at proper usage of words, readability, and grammar.
Proofreading, which is the final step of editing yet should not be overlooked as it often catches the final errors and mistakes that can kill conversions.
Easily add your documents to your queue via the EditorNinja portal. Your editor(s) work through your queue each day.
Whatever editing your document needs, we can handle it. And we'll keep working on it until it's right.
Receive your edited document back to your inbox in just 1-2 business days. Review, publish, and watch your business grow.
What Is The Typical Editing Process?
Great editing starts before a piece of content is even written. A writer should be given a brief that includes the topic, keywords that are being targeted (if the content is meant for SEO), the company style guide, and anything that needs to be included in the article (such as a call to action at the end or specific headings).
Once the article is returned, the real editing process begins. 
A Sample Editing Process, Outlined
First, an editor, usually an in-house subject matter expert, conducts developmental editing and reviews the piece for correctness and following the brief. They may have stylistic as well as substantive content edits to make, and the draft will usually go back to the writer for those changes before it is ready for line editing.
Next up in the process is in fact line editing. Line editing is where an editor, either an in-house expert or an outside provider, reads the piece of content in-depth and works the writing so that it does its job as well as possible. They look for conciseness, word choice, clarity of thought and argument, and more. This is the editing that makes a piece of content perform.
After line editing is copy editing, which is the practice of technically editing a piece of content for adherence to brand guidelines, adherence to the grammar style of choice, and more. The copy editor, usually an outsourced person, makes sure that the content across a brand is consistent.
Finally, the piece is proofread. Proofreading is the practice of reading a final draft before it is published. Coming from the world of traditional publishing and typesetting where it was very expensive to change the actual type letters once in progress, proofreading does a final review of the copy to catch any final typos or grammar errors before it goes to print (or before the Publish button is clicked on the internet). It is worth noting that some companies like proofreading to be done before developmental and line editing so that those higher-paid editors are not distracted.
Why and Does my content need editing?
Every piece of content needs editing. Whether you've been publishing on the internet for decades or are brand new to it, every piece of content needs to be reviewed before publishing because no writer is perfect.
Editors exist to help writers make their writing as good as can be so it accomplishes the writer's goal.
Whether the writer is looking to generate an audience, capture leads, or simply educate their audience, an editor takes the written content and uses the levels of developmental editing, line editing, copy editing, and proofreading to make that content stronger and to adhere to brand editorial guidelines.
What is editing (simple answer)?
Editing is the practice of revising text by looking for correctness of facts, clarity of argument, correctness of style and grammar, and review for typos and final errors before publication.
Is Editing A Trained Profession?
Yes, editing is a trained profession! While there are many "editors" in the marketplace who are not professionally trained, there are many who are professionally trained and have their MFA or an advanced degree to prove it.
These editors have studied for years and honed their craft so they can edit a piece of content correctly and confidently and return a top-of-the-line document.
Hiring Editors has changed.
Google around
Research some platforms
Research some editors
Post a gig on a platform
Respond to editors
Speak with editors you found yourself
Try a few out
See deadlines slip
Get a bill bigger than expected
Decide "editing doesn't work for my business"
Wait a few months
Repeat the process
Find EditorNinja online
See how we make editing easy
Schedule a friendly demo
Get your questions answered
Subscribe
See when every document will be returned
Publish better content
Isn't that better?
EditorNinja - hire editors without the painful hiring process.
Getting great editing shouldn't be complicated. Here's how it works on EditorNinja.
Upload your editing need to our portal in just a few clicks.
We'll make sure everything looks good and assign it to your editor.
Your dedicated editor works diligently on your editing queue.
Your documents come back to you ready for review. Review, finalize, and publish!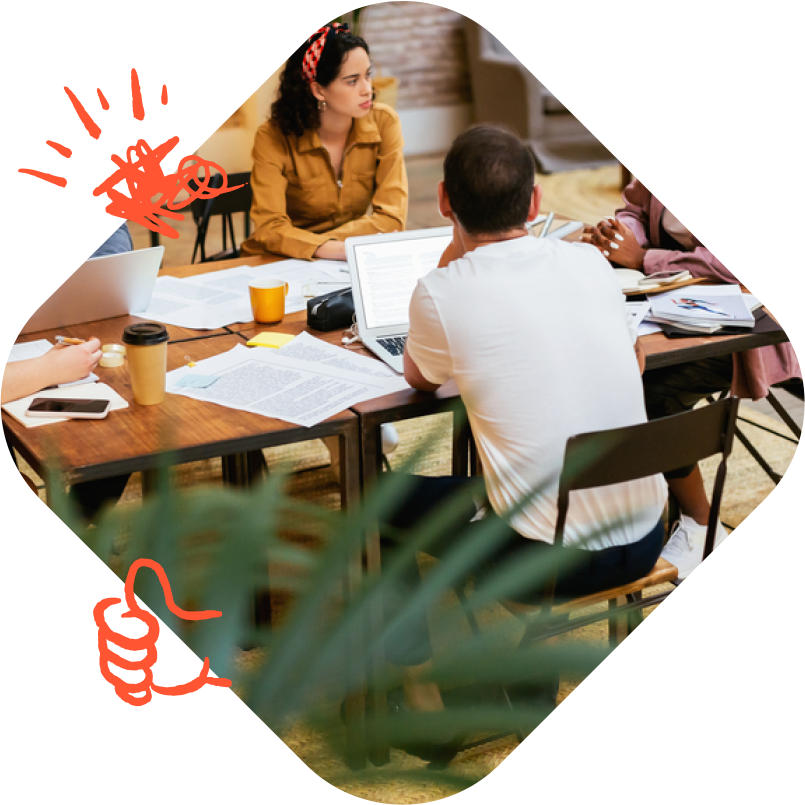 Ready to learn more?
Book a call with our team to see if EditorNinja is right for you.
"The difference between good and great is often an extra round of revision. The person who looks things over a second time will appear smarter or more talented, but actually is just polishing things a bit more. Take the time to get it right. Revise it one extra time." - James Clear, Author