Where Does Editing Happen During Content Creation?
Where editing happens in the content creation process
A common question we get is about where editors are best leveraged in the content creation process. This video attempts to de-mistify the content creation process so you know where editors plug in and how they ideally interface with writers.
The seven(ish) steps to the content process are:
Strategy
Brief creation
Writing
Feedback editing
Correction/next draft
Copy editing/proofreading
Upload and format, publish, and distribute
Follow EditorNinja on social media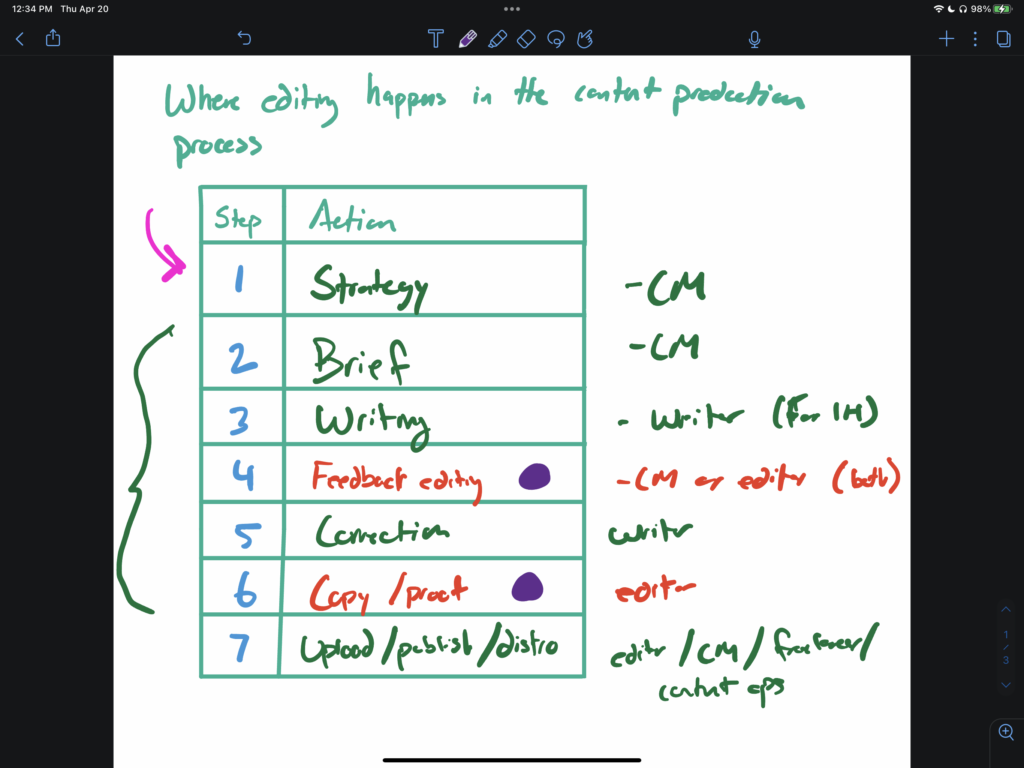 Get Notified About New Trainings
We release new trainings like this almost weekly. Sign up to hear about them via email each time they publish.