How Content Marketers Can Work On Higher Value Activities
Home → All Videos → How Content Marketers Can Work On Higher Value Activities
Too many Marketers Are Working On The Wrong Things
One of the most common things I see in the content marketing world is that people are working on activities that are way below their pay grade. And the worse thing is, they don't even know it.
Hidden costs are the silent profit and growth killers in business.
If we accept that someone should be adding 3x their salary value to a business, then to grow a business we need to identify the things someone is working on that they no longer should be, and then working to get those off their plate so they can work on higher value things.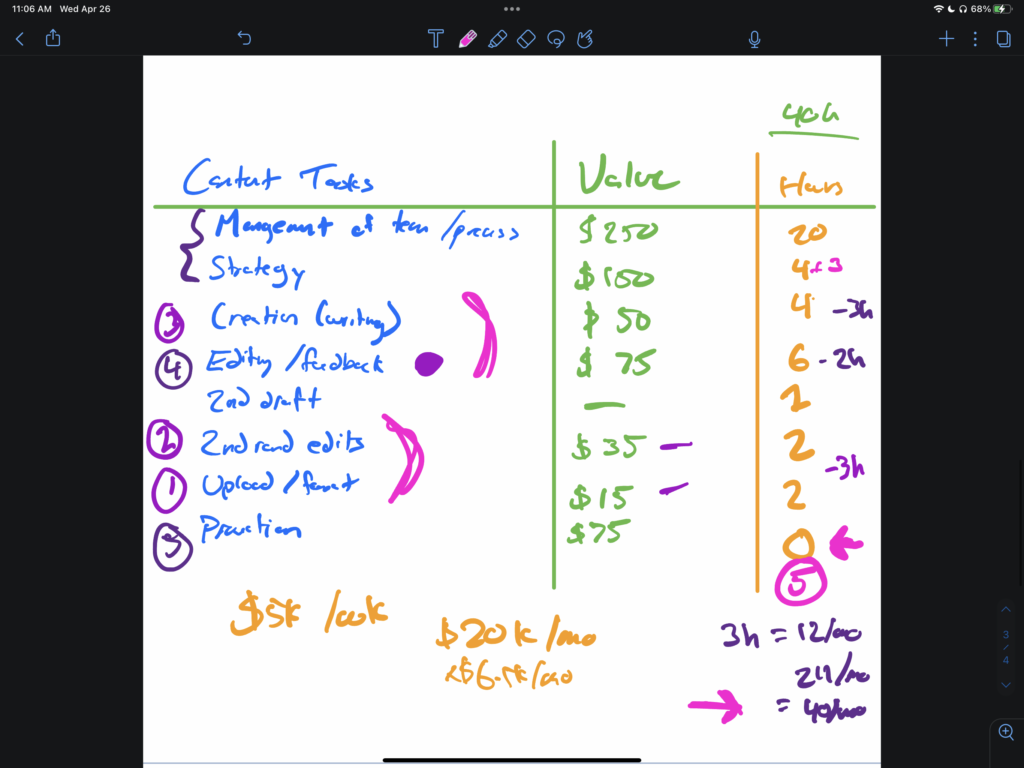 Get Notified About New Trainings
We release new trainings like this almost weekly. Sign up to hear about them via email each time they publish.