Have your resume checked for errors and proper formatting before you send it out with applications.
That dream job that was just announced made your heart flutter, we get it. It's the opportunity you've been waiting for.
You need to put your best foot forward, you know. Even if you've networked your way into an introduction to the hiring manager, they're still going to need to see your resume.
And that's why you need EditorNinja's resume editing service.
Our editors are professionals who have edited resumes for students and business professionals alike. They'll edit your document so it's free of errors.
Your experience speaks for itself, so don't let your resume keep you from shining.
You go get that job, and leave the editing to us.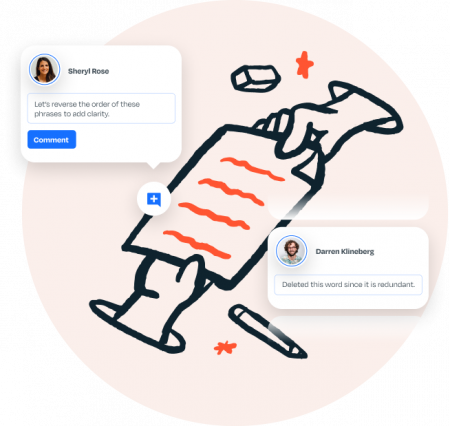 Professional Editors – Consistent Turnaround Times – Satisfaction Guaranteed
Easily add your resume to EditorNinja for editing.
Our editors are trained to edit your resume, so you know it's right.
Delivered ready to submit
Receive your edited resume in the time you select, like magic.
Hiring A Resume Editor has changed.
Google around.
Ask friends or teachers for recommendations.
Research some editors.
Post a gig on a platform like Upwork.
Respond to editors.
Speak with editors you found yourself.
Hope they can do the job correctly.
See deadlines slip
Get a bill bigger than expected
Find EditorNinja online.
See how we make editing easy.
Submit your resume for editing. Pay only for the words we edit!
Have full transparency into when your resume will come back, edited and ready to submit.
Go land that dream job.
EditorNinja - Resume editing without the anxiety and painful hiring process.
Getting your resume edited shouldn't be complicated or take a long time. Here's how it works on EditorNinja.
Use the calculator below or click here to get a free quote for your resume. You'll find we're cheaper and faster than our competitors.
Once that's good to go, enter your credit or debit card information to pay for your document.
We'll verify the word count, then assign the document to an editor. Sit back as it's returned to you as promised, free of errors and ready to submit.
"This is the best thought out and most delightful editing experience I've ever had in my years of producing content. We're EditorNinja customers for life."
"The difference between good and great is often an extra round of revision. The person who looks things over a second time will appear smarter or more talented, but actually is just polishing things a bit more. Take the time to get it right. Revise it one extra time." - James Clear, Author